Welcome to JVP INTERNATIONAL SCHOOL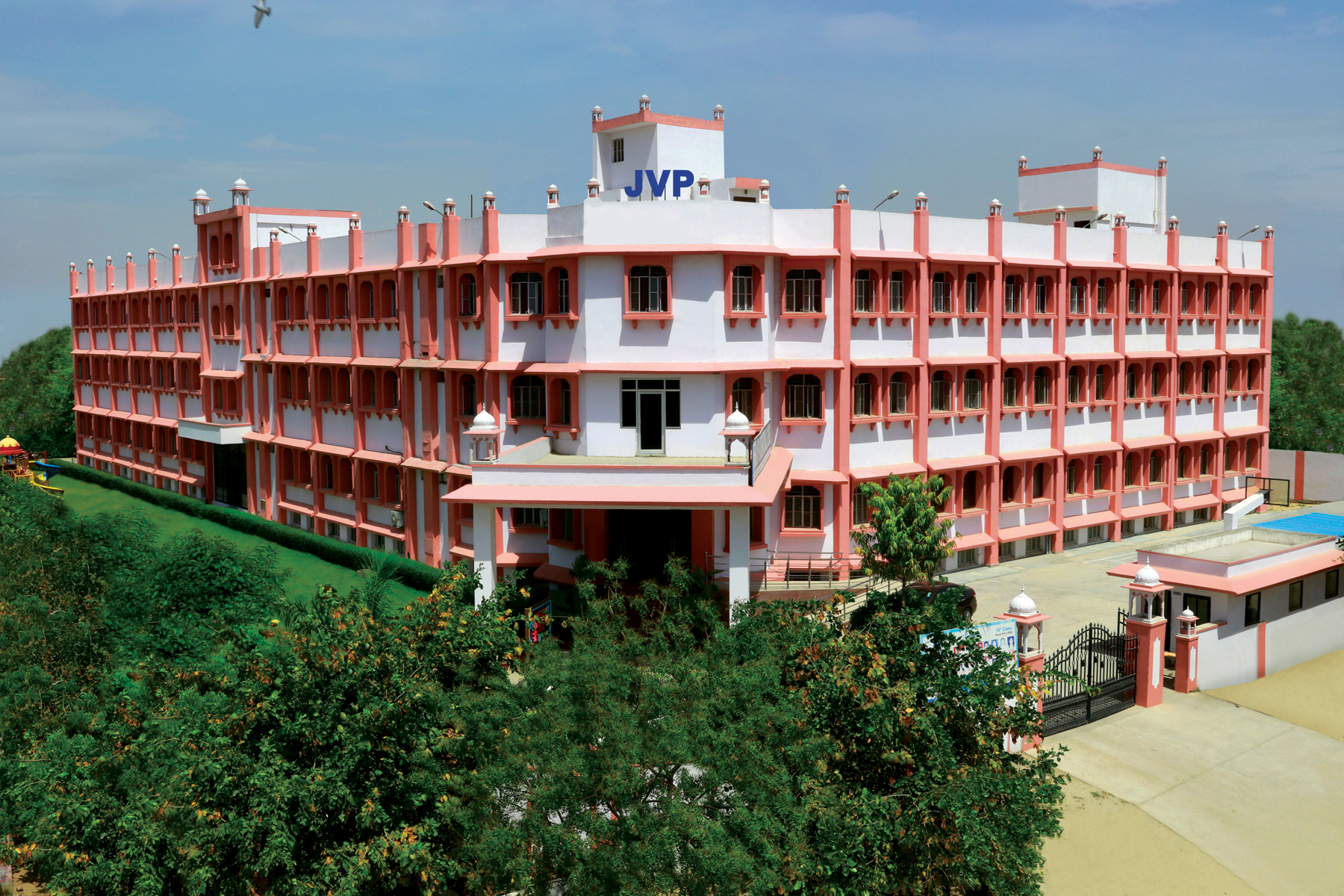 JVP INTERNATIONAL SCHOOL is one of the most prestigious school in the city, with the vision of attaining global recognition.
JVP School is an international school that strives to educate children for life and change. Our learning philosophy infuses traditional values into a progressive approach, equipping students to become independent, have their feet firmly on the ground, yet adapt and excel in their chosen fields anywhere in the world. We nurture inventive thinking and believe our children must develop multiple faculties in order to engage effectively in global and connected ways. Through a balance of intellectual vigor, sports and arts, we instill a lifelong passion to think, grow and learn.
The curriculum at JVP School uses a student-centric approach that enhances individual abilities and keeps the unique needs and strengths of each child in constant focus. Our faculty is dynamic, inspiring, and highly motivated to foster maximum potential in students. The atmosphere at school is rich with a sense of community and shared goals. It is an environment that stimulates confidence, integrity, critical thought, and the harnessing of creative energies. As we move forward in our pursuit of meaningful and quality education, our Core Purpose, vision and values anchor us and benchmark our evolution. To sustain our levels of excellence, we follow best practices in International Quality Management in our day-to-day administration and hence consciously design our programs.
Kids Valley
Early childhood education is a very important concern for parents & mentors. In early years of education Co-ordination in parent-Teacher is an indispensable component.6-8 years of a childs life are most important, since growth and development takes place in this period at its most rapid pace. A proper foundation must be laid down in these years for all aspects of growth and thus provide for a childs realization and his full potential, through right kind of direction, facilities & with provision of a favorable environment. We at our Kids Valley provide these experiences and also seek close cooperation between the parents who are the first teachers & the teacher who is the second parents. We as a team want our tiny tots to develop intellectually, culturally, morally, physically, spiritually & socially. Thus our main focus is to ensure harmonious working together to yield the desired results. The teachers of our kids valley as they are in constant touch with the child for 6 hrs. understands the child, has all relevant information with the help of parents, is aware of likes & dislikes as well as interests of child & thus tries to develop all his faculties in order to enhance his personality & its traits & thus make the child progress each day & show case their true talent. The aim of JVPIS kids valley is to lend best culture with the generous support of parents to help our kids with the best environment for their all round development.